Quality care without institutionalization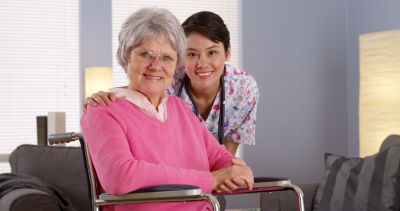 Living with intellectual, developmental, or physical disabilities, as well as mental illnesses or certain age-related conditions, may render an individual as homebound. Through Home & Community-Based Services (HCBS), we help these homebound individuals receive the care that they deserve right where they are most comfortable, instead of being confined to institutions or other isolated settings.
Medicaid makes it possible for eligible beneficiaries to be well taken care of in their humble abode. If you or your loved ones need quality care as well, we can deliver it straight to your place of comfort and familiarity in the community of Minnesota.
For more information about HCBS, you may contact us at any time. Or, you may set an appointment with a member of our team; in person, our representative can answer any questions that you or your loved ones may have. We can also develop a customized plan of care that meets all your needs.